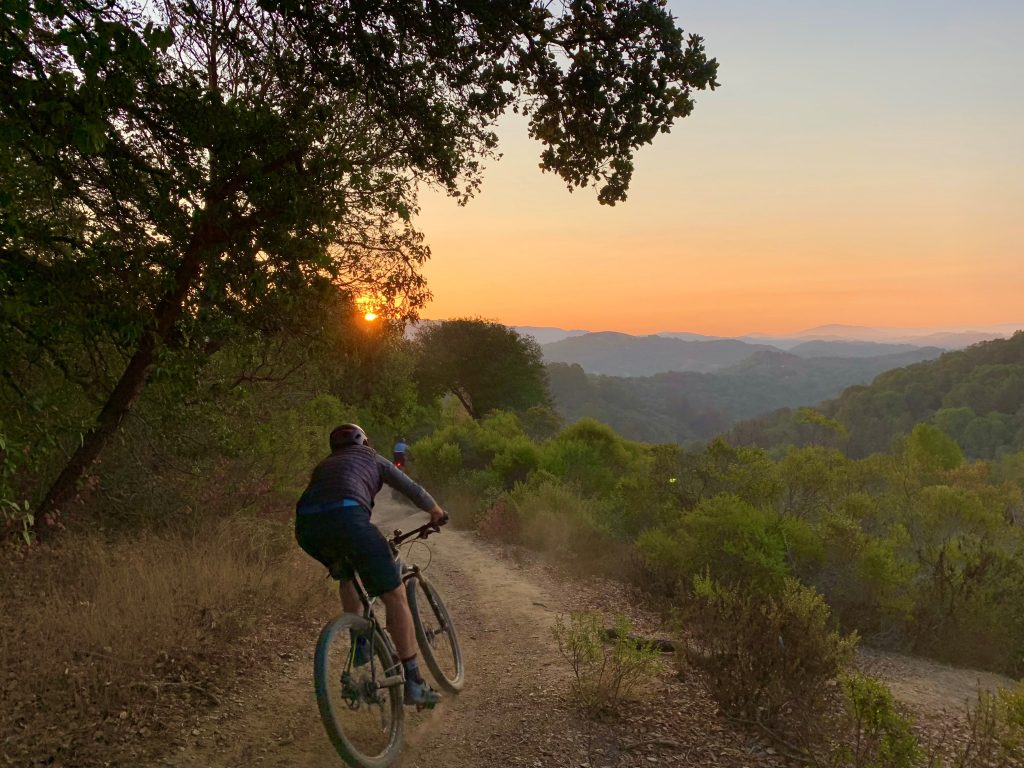 The 2021 East Bay Dirt Classic course was released this weekend! The 2021 course climbs 4,000′ over 25 miles on nearly all dirt. This is a mostly non-technical course with majority fire roads and some single track. The format will be the same as last year with a participant's total time being the sum of 5 defined segments. The segments this year can be found on the EBDC registration page. Once again 4 of the 5 segments are primarily climbing segments with one segment being a sweeet rolling single track segment (Sensei's Surge). Please remember that there are no trail closures for this event and all participants need to yield to other trail users and obey all trail etiquette. To be included on the 2021 East Bay Dirt Classic Leaderboard, a participant needs to register and ride the entire course and complete all 5 segments in order in the same single ride.
The rolling two week window to ride the course and find yourself on the leaderboard opens Saturday October 2nd and closes at 1 pm sharp on Saturday October 16th. Participants can ride the course as many times as they choose during the 2 week open window. Included in this year's registration will be a limited edition 2021 East Bay Dirt Classic T-Shirt and a post-ride barbeque and pool party on October 16th with presentation of prizes to top finishers. Sponsors of prizes for this year's event include Specialized, Mikes Bikes, Sports Basement, Capo Cycling Apparel, Jakroo Cycling Apparel, East Brother Beer Company and Almanac Beer Company. All vaccinated competitors are invited to join the barbeque on October 16th regardless of when they ride the course.
As in each prior year, all proceeds from the registration fees and associated fundraising go to our friends at the Alameda County Community Food Bank (ACCFB). The ACCFB is a remarkable local organization that provides food and health education to 1 out of every 5 residents here in Alameda County each year. The need in Alameda County has only increased during the course of the current pandemic. On the registration page, you will see an option to donate in addition to the registration fee. Anyone who donates in addition to their registration fee will be entered into a raffle for prizes from our sponsors to be handed out at the barbeque on October 16th. Participants must be present to win. Anyone who wants to join the C510 team in our fundraising efforts for the ACCFB this year, please email us or visit our GoFundMe page.
Thanks to all of you who contribute to the success of this event and the support of our Alameda County neighbors.
Be safe out there and above all, have fun!
Register for the 2021 East Bay Dirt Classic here!