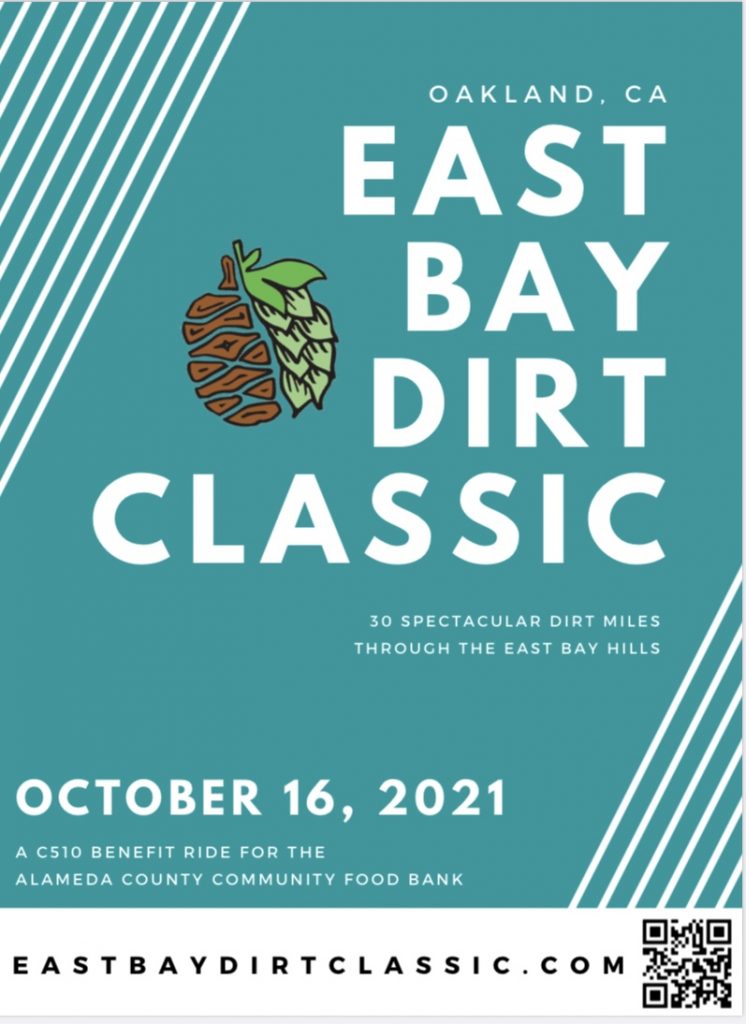 The last few months have offered promise and hope with California re-opening and opportunities to recreate with friends increasing. We hope you all have weathered the last 18 months and you and your friends and family are healthy and well.
We are excited to announce the East Bay Dirt Classic is back for 2021! This year we will return to some of the original elements while retaining some of the changes from last year. To that end, we will host this year's edition of the East Bay Dirt Classic on Saturday October 16th, 2021 with a BBQ, pool party and presentation of awards to follow for all participants. We will also offer an open 2-week window for those who want to compete but are unable to participate on the day of the event. This open window will start on October 2nd and close at the end of the event mid-day on October 16th. We have also decided to retain the "enduro" format from last year's event, with 4-5 timed segments throughout the course. A participant's composite time from all segments will determine their overall ranking. Participants must ride the entire course, but will only be timed on these segments.
We are currently designing the course for this year's edition, but expect it to be between 25-30 miles of non-technical dirt with some road intermixed with roughly 4-5,000 feet of climbing. The course will be revealed at least one month prior to the start of the event, with GPX, TCX and Strava files available for review and download prior to the event.
Finally, as in prior years, all proceeds and associated fundraising from this event will go to our friends at the Alameda County Community Food Bank, who need our support this year more than ever, with nearly 1 in 4 Alameda County residents facing food insecurity. To participate in the 2021 edition of the EBDC we ask that you donate $75 to our fundraising efforts. More information on this to follow as we get closer to the date.
We hope to see all of you on October 16th, and for those who cannot make it on the day, we look forward to watching the competition unfold in the 2 weeks leading up to the event!
– Your friends at C510