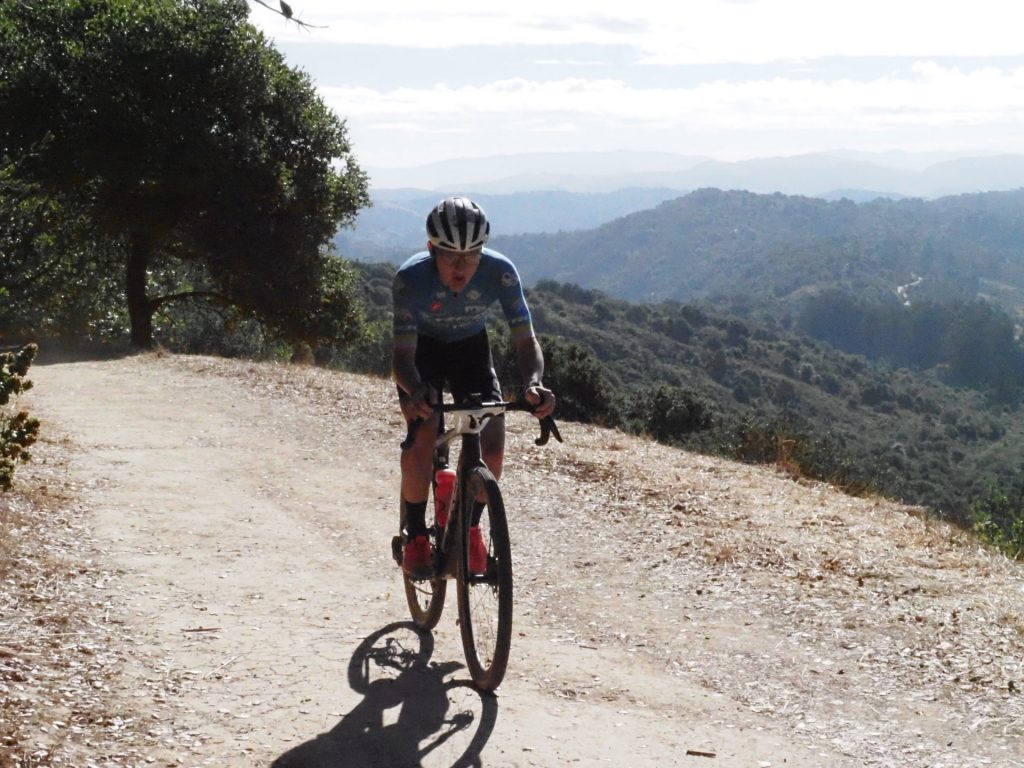 Dan English on his way to winning the 2023 East Bay Dirt Classic
The 2023 East Bay Dirt Classic is in the books! Thank you all for participating this year. We had a great turn out in our return to the one day format, ultimately with 130 registered riders.
In the virutal event category the top three finishers were Diamond Dave Willhoite in 1st, Steve Zulim in 2nd and Ben Arnold in 3rd.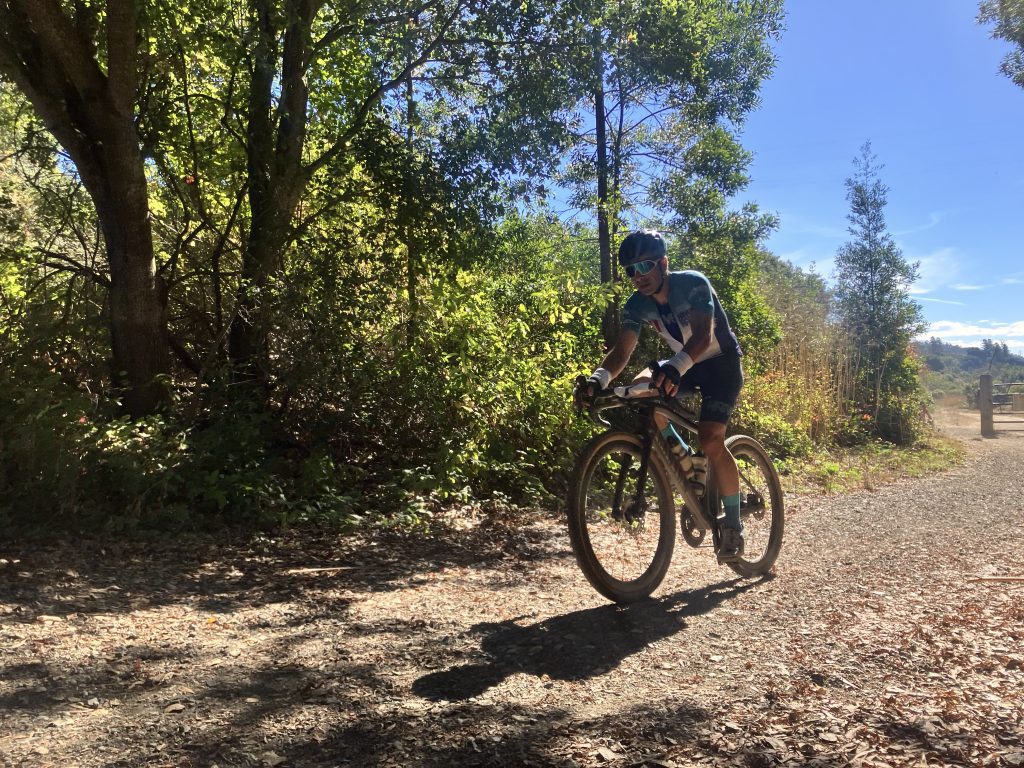 In the main event, one day women's event, top honors and an East Bay Dirt Classic belt buckle went to Michelle Morrell who bested second place Rebecca Wolski by 1 second. Third place went to Katie Pesce/Wild Iris, 1:16 off of second place.
In the one day men's event, Fun Ghi's three-peat was denied by 18 year old Dan English. Fun Ghi noted that Dan pinned it right from the gun, with the two trading blows throughout most of the course, and Fun Ghi ultimately taking the KOM segment by 1 second over Dan. But as they moved onto Red Tail, Dan attacked and was able to form a gap which held and grew through the final miles of the course, with Fun Ghi ultimately ceeding 1:22 to Dan. 2022 second place finisher James Kinney finished in 3rd, 9:12 off the finishing time. A great battle out there in our first mass start event in several years.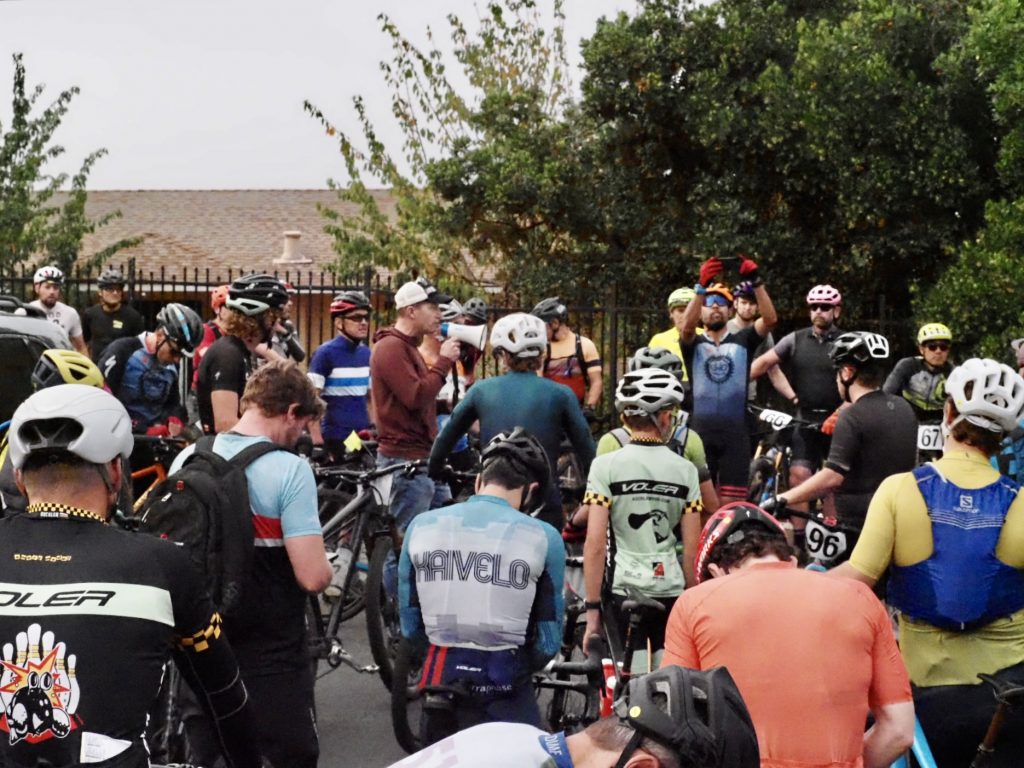 Thanks to everyone who registered, rode and raised additional funds, we were able to raise more than $63,000 for the Alameda County Community Food Bank this year! These funds will support more than 100,000 meals for our Alameda County neighbors in need!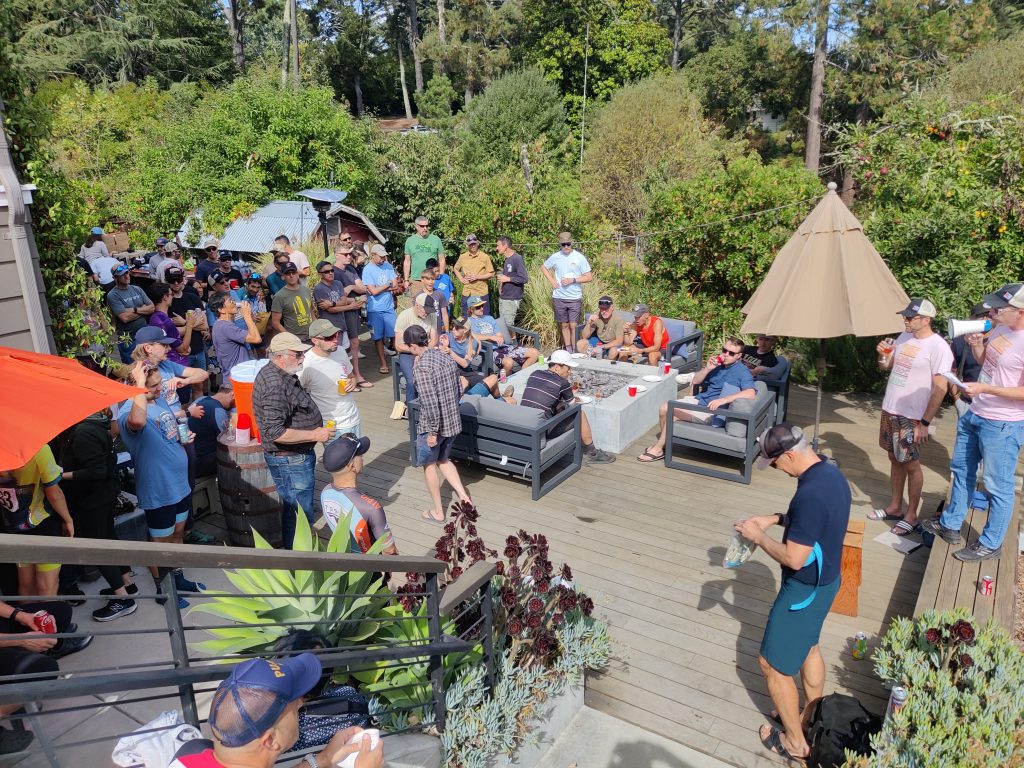 We heard many say the course was just about the right length and preferred it to last year's demonic climbing and challenging route-finding course. We plan to use the same course for next year's event.
Please save the date for next year's East Bay Dirt Classic. The 2024 edition will be the same course and will be held on Saturday October 19th. We hope to see you all there!
– Your friends at C510
Tomorrow is the big day everybody!
Get your bad self and your bike over to 5656 Weaver Place, Oakland, CA 94619 before 9:00am in order to register, attend the riders meeting, and join the neutral roll-out. Registration starts at 8:00am. Please park on Skyline, and not on Weaver Place!
Don't forget to pack a swimsuit and a towel!
Some answers to FAQ:
yes! you can check in a bag before the event
considering gravel bike or MTB? we say go with MTB
we'll have a Strava leaderboard for the mass-ride, but will not be using that to pick the fastest riders – there will be folks at the end marking your arrival time.
you can purchase raffle tickets at the BBQ
you can do the mass start, even if you just marked yourself down for the virtual ride