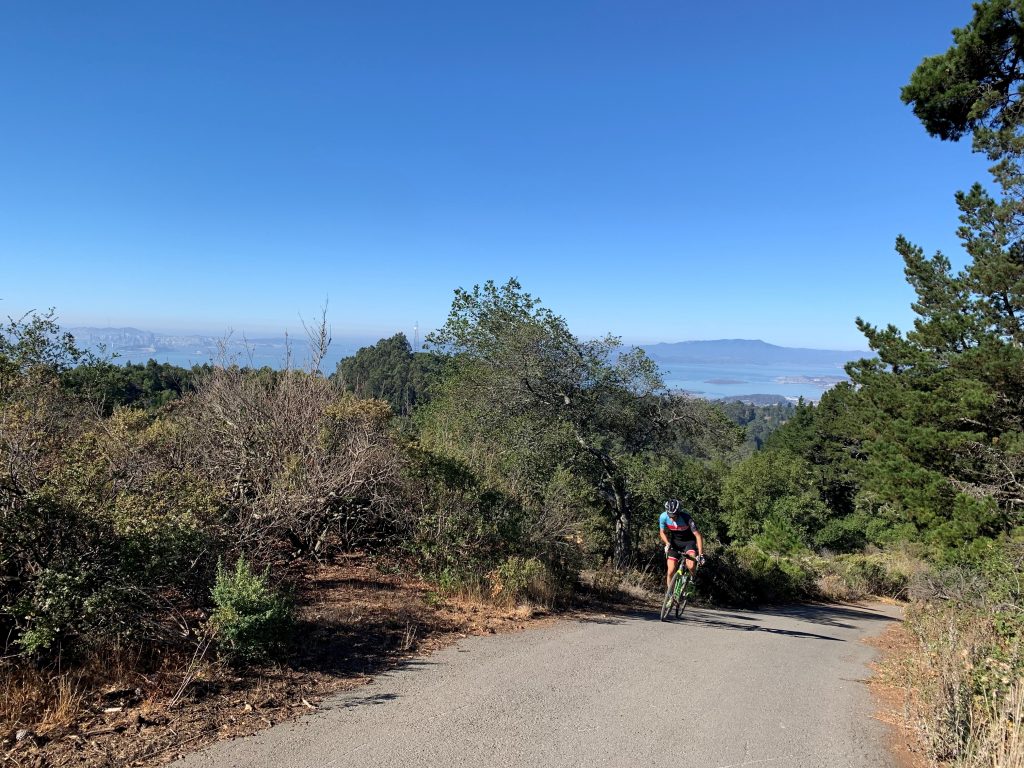 We're closing out a gorgeous weekend and a number of cyclists took advantage of the weather to get out and give the 2022 EBDC course a go. For those interested in seeing the 2022 East Bay Dirt Classic Leaderboard, please click here.
In our last post I mentioned the tricky route finding parts. Despite being afraid of dirt, our tech wunderkind got out on a mountain bike this weekend and shot some videos of the sections I mentioned in my last post. I am including them below.
Segment 3: Badger's Bump: This video shows the merge from the upper Sinawik Loop down onto the lower Sinawik trail and the end of the segment with the sharp left turn up to the observation area above Bishop's Walk. The segment ends just before the quick left turn uo to the observation area.
Video of last 1/4 of segment 3, Badger's Bump
Segment 4: Angry Ray's Revenge: The first video shows the exit from Upper Palos Colorado, staying right after the final left turning switchback and exiting Upper Palos directly into the staging area where Big Trees and Sequoia Bayview meet.
Video of top of Upper Palos Colorado trail portion of Segment 4, Angry Ray's Revenge
This next video shows the necessary left turn (instead of going up and right) midway through the Big Trees trail. Granted our fearless tech wunderkind stopped immediately after the left turn to chat with some other dirt fiend, but after 30 seconds or so of gabbing, he continues on towards the windy singletrack of the rest of Big Trees. Hopefully you get the point and can forgive the camerman.
Video of Big Trees trail left turn at intersection midway through the trail on Segment 4, Angry Ray's Revenge
Route finding has been one of the difficulties every year and we hope these detailed explanations along with the videos and segments (which you can "favorite" and set as live segments in Strava) help reduce some of the challenges of route finding.
– Your friends from C510