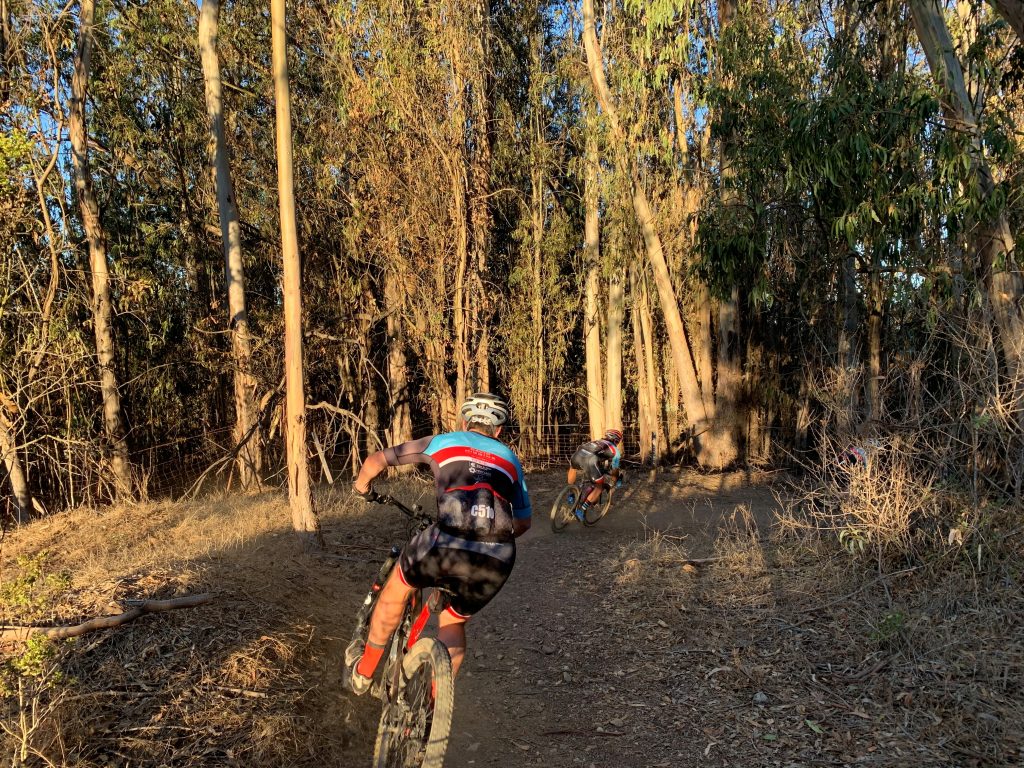 Two things I heard today from C510 brethren who rode the course: 1)There is a lot of hard climbing. 2) Route finding on segments 3 and 4 are challenging, particularly on segment 4. So I'll try to give as much detail for segments 3 and 4 as possible.
Segment 3 – Badger's Bump is the upper Sinawik Loop in Joaquin Miller. It starts with a short steep loose climb and then settles into nice rolling singletrack. It merges with the lower Sinawik trail (BE VERY CAREFUL WITH THIS MERGE) heading toward the observation area at the top of Bishop's Walk. Rather than pop out onto the road early and roll on tarmac to the observation area, follow Sinawik trail a little further to the abrupt uphill left turn which exits directly at the observation area.
Segment 4 – Angry Ray's Revenge climbs Upper Palos Colorado Trail BUT (AND THIS IS IMPORTANT) near the top at the last left turning switchback, stay right (as opposed to continuing on the last bit of Upper Palos Colorado which exits a little further down Sequoia Bayview) and exit directly into the parking area/confluence of Sequoia Bayview and Big Trees and continue directly on to Big Trees. On Big Trees about midway through, there is an option to turn right uphill (shorter Big Trees version) or turn left downhill through some more windy singletrack (longer Big Trees version). AT THIS JUNCTION GO LEFT AND DOWN STAYING ON THE LONGER BIG TREES SEGMENT INCLUDING MORE WINDY SINGLETRACK.
I hope these descriptions help clear things up a bit. Please do look at the segments on Strava and ensure the above makes sense and download the course and "favorite" the segments to help with guidance along the way. Ultimately please be safe and have fun out there!