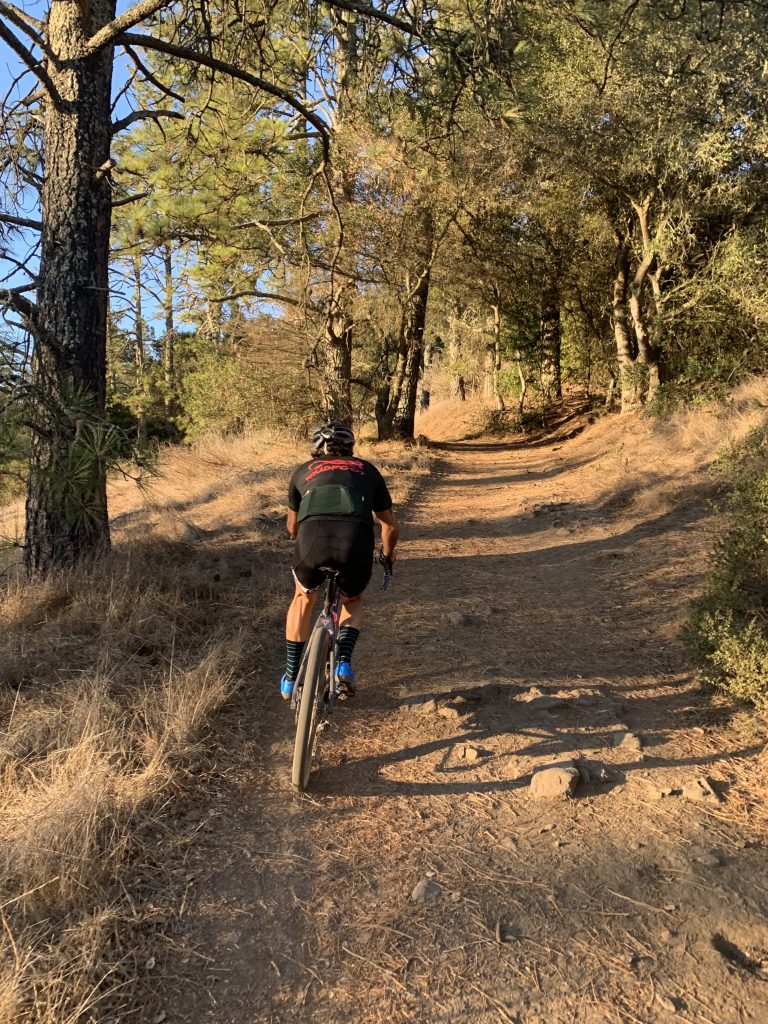 There was clearly some pent up energy after folks were blocked from their attempts by the elevated AQI two weekends ago. As predicted, Fun ghi demonstrated why he won in such dominant fashion in 2018 by throwing down a 45 minute composite time to take the lead by 3 minutes (reportedly on a full-squish mountain bike, no less). Jason Tang, another young gun like Dan English, we're told, went all out to notch into third overall! Two minutes now separate 2nd from 5th place in the KOM hunt. With one weekend left to go, we can anticipate some further attempts and shake up on the leaderboard.
In the QOM hunt, Gabriella Stern had a huge effort to rack up second, while high schooler (and C510jr!) Ella Peterson completed the five segments just 43 seconds slower to drift into 3rd currently. Kristen V continues with her commanding lead in the QOM race and is currently 6th overall! With 1 weekend left of racing, she looks fairly safe on the top podium step.
Every registered participant will receive a limited edition 2020 EBDC buff. Top finishers from both categories will receive prizes from our sponsors. More information to follow on this at the end of this coming weekend.
The weather on tap for the final weekend shows temps in the mid-80s on Saturday with some cooler weather in the mid-70s on Sunday. This is the final showdown. Have fun, be safe and send it!
Thank you!
Your friends at C510