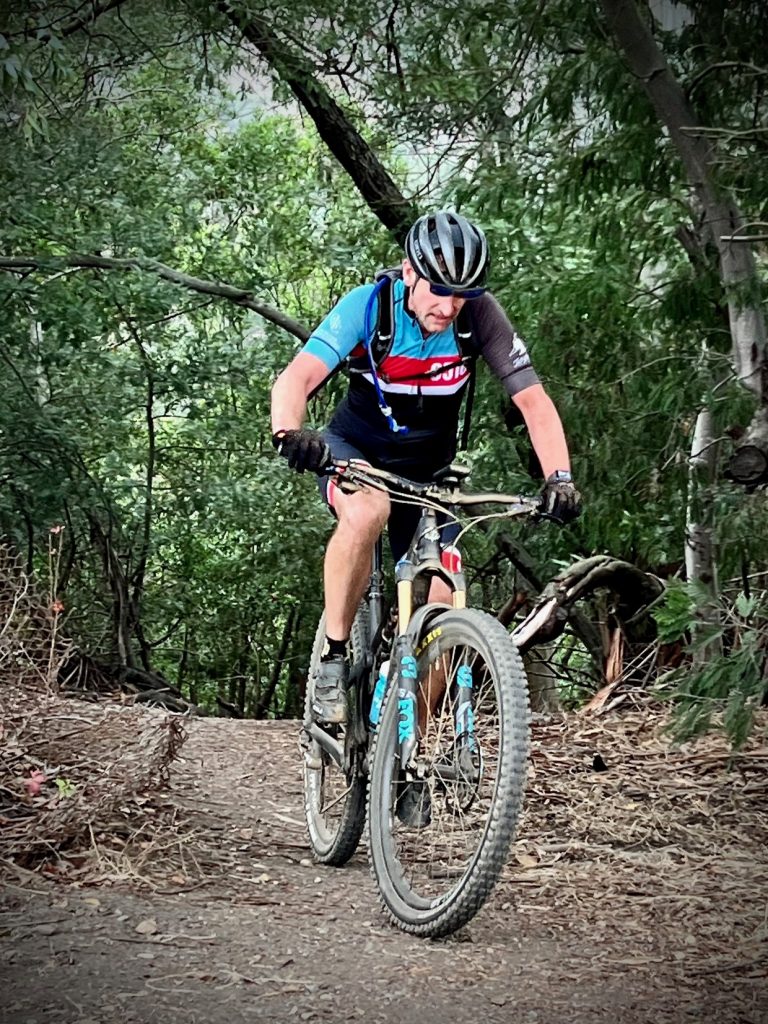 When the dust had settled, we saw a familiar face at the top of the KOM podium with Fun Ghi taking top honors followed by two newcomers this year: James Kinney in second and Cameron Bronstein in third. Fun Ghi took home the 2022 East Bay Dirt Classic belt buckle and a magnum of Obsidian Ridge Cabernet.
On the QOM side we saw newcomer Eleanor Wiseman slide into the top spot on Saturday after riding the course earlier in the week and suffering from a whack GPS track resulting in no record of her ride (sorry Eleanor! Blame Alex P of course). Two time consecutive second place finisher Ekaterina Rakhmatulina was leading until Eleanor's ride and went to take a second swing at it on Saturday, improving on her time but just missing out on the top step. Yet another new face, Wild Iris stomped the course on her first attempt on Saturday slotting into third. Eleanor took home a magnum of Obsidian Ridge cabernet and the 2022 East Bay Dirt Classic belt buckle.
Prizes from our incredibly generous sponsors went 3 deep on the podium on both the KOM and QOM side and many more prizes were handed out in the raffle throughout the afternoon. Many thanks to:
Bonk Breaker Nutrition
Capo Cycling Wear
East Brother Beer Company
Fieldwork Brewing
GU Nutrition
Marmot Outdoor Clothing and Gear
Mike's Bikes
Mountain Music
Obsidian Wine Company
Peak Design
R&A Cycles
Sports Basement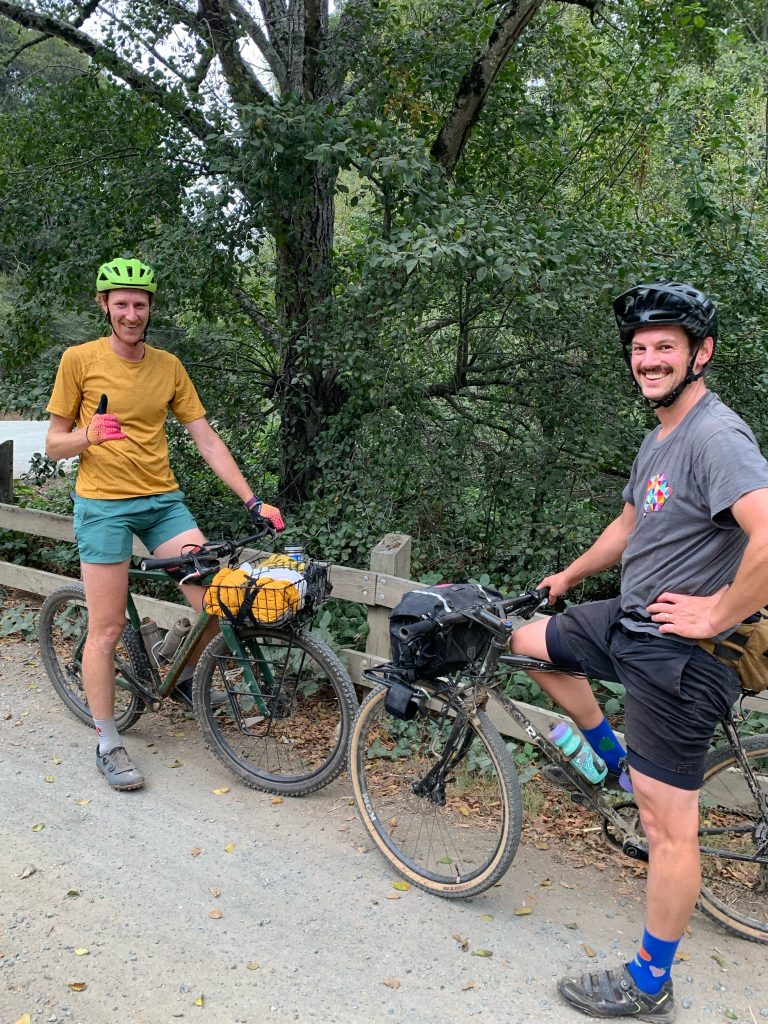 The best thing about this event is the community who participate in and support it. Above we have Reid Williamson and Andy Ward showing that there are many types of ways to ride this course. They were going for the no suspension bike-packing look here with bathing suits, beer and – I am told – baby clothing (which one was passing down to the other) in their baskets and packs. The common thread among all participants (many only after completing the course) is the obvious stoke on their faces.
Many thanks to our gracious hosts Chad and Kerryn for throwing the barbeque every year. The event wouldn't be the same anywhere else!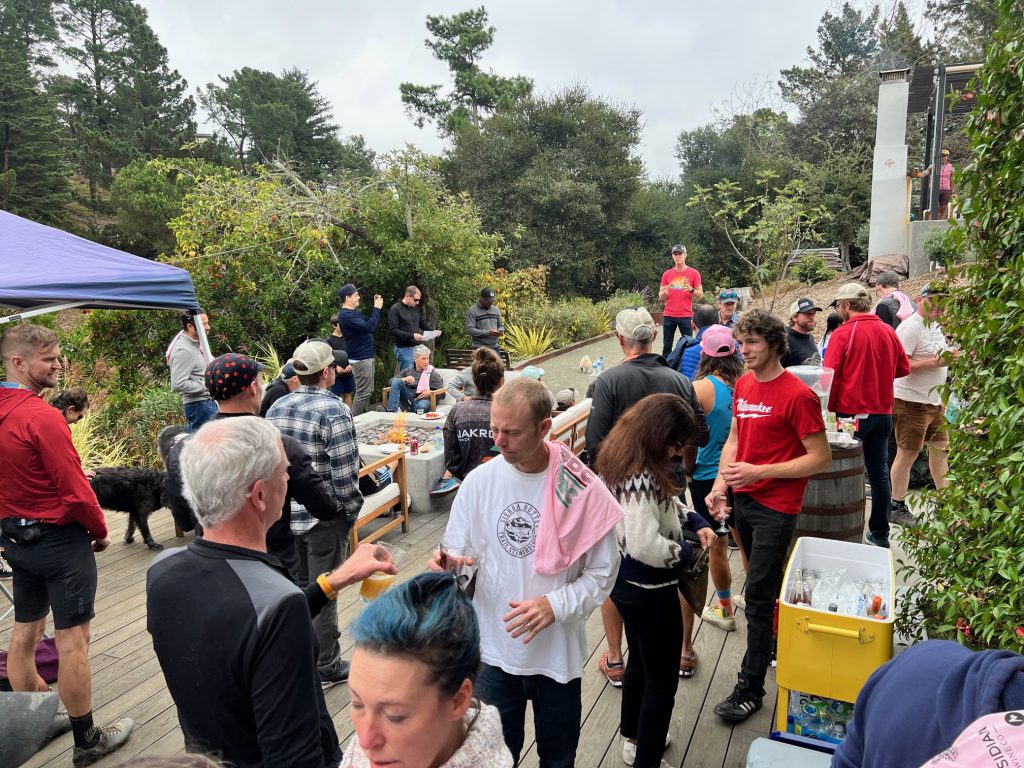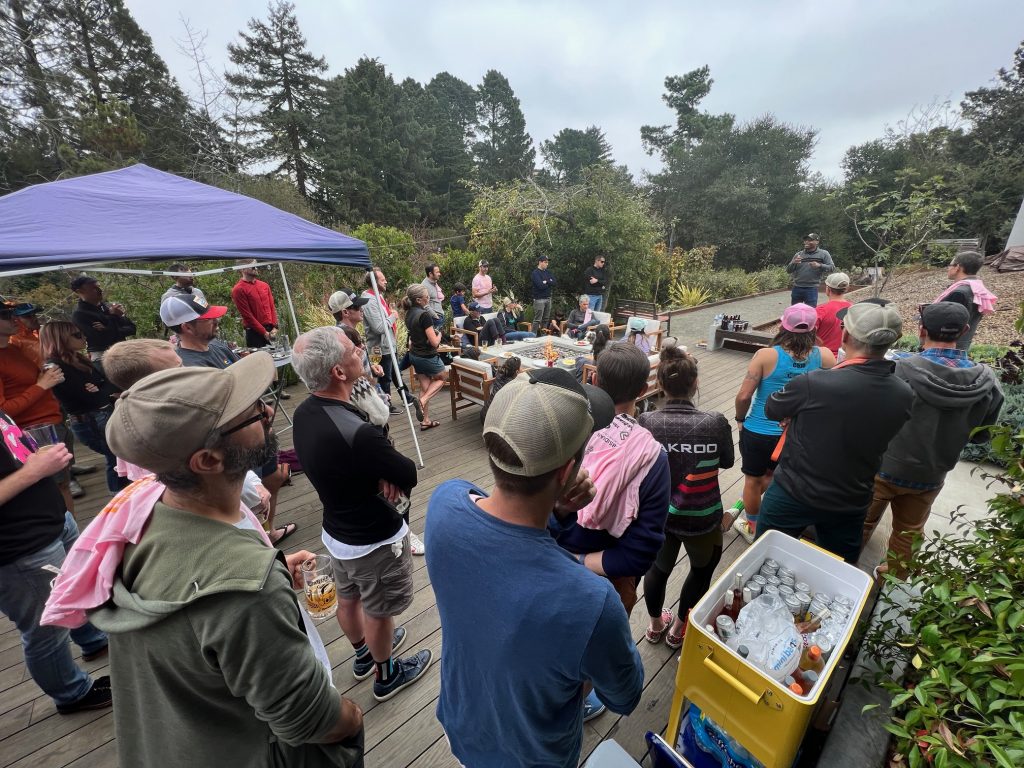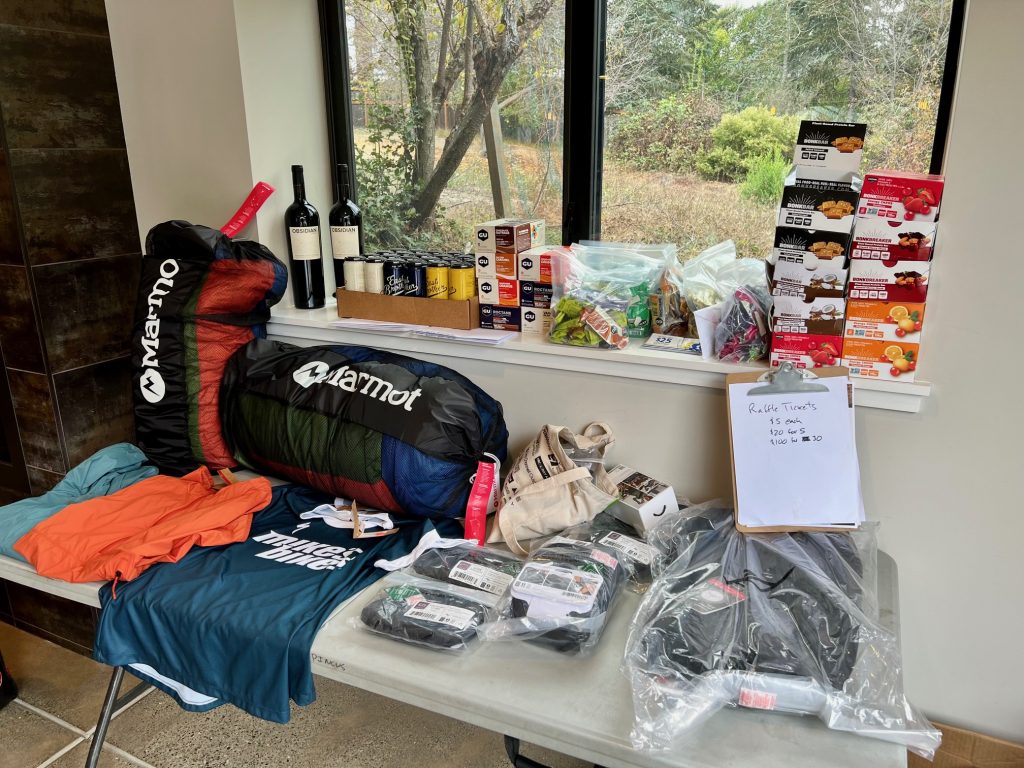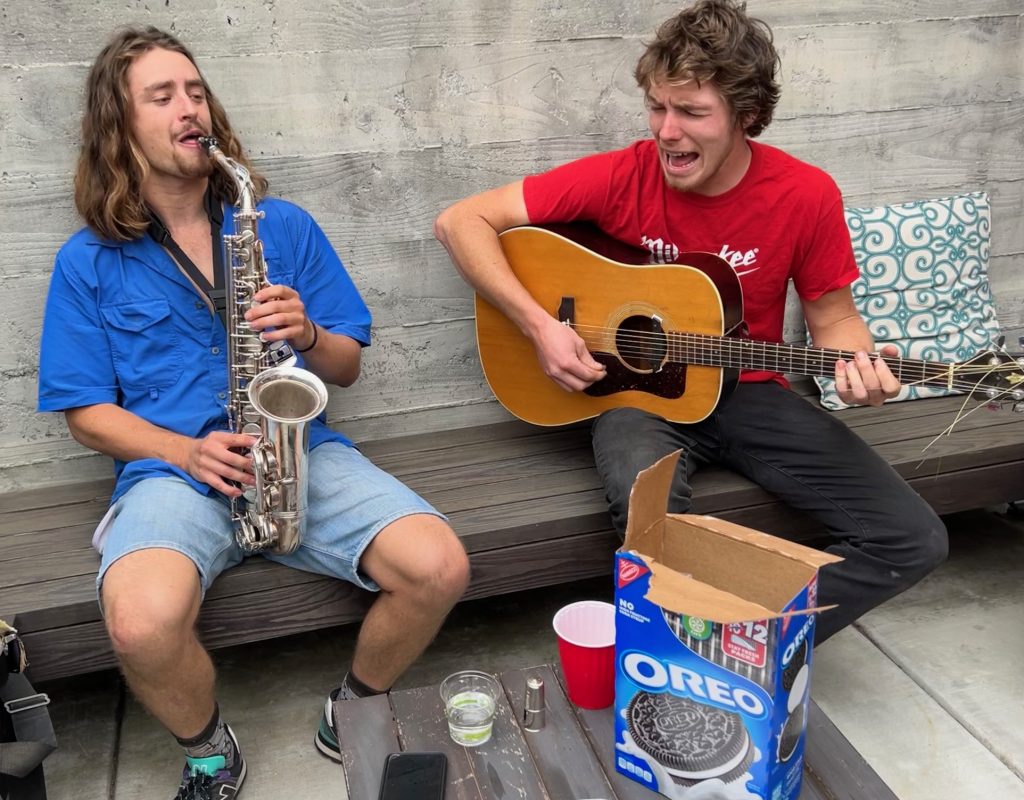 Finally and most importantly, with the help of all of our particpants and the associated fundraising from members of C510, this year we were able to raise over $107,000 for the Alameda County Community Food Bank. We are grateful to all of you for your participation, great attitude and support of the EBDC each year.
Enjoy the off season and mark your calendars: The 2023 East Bay Dirt Classic will be held on Saturday October 14th, 2023!
– Your friends at C510