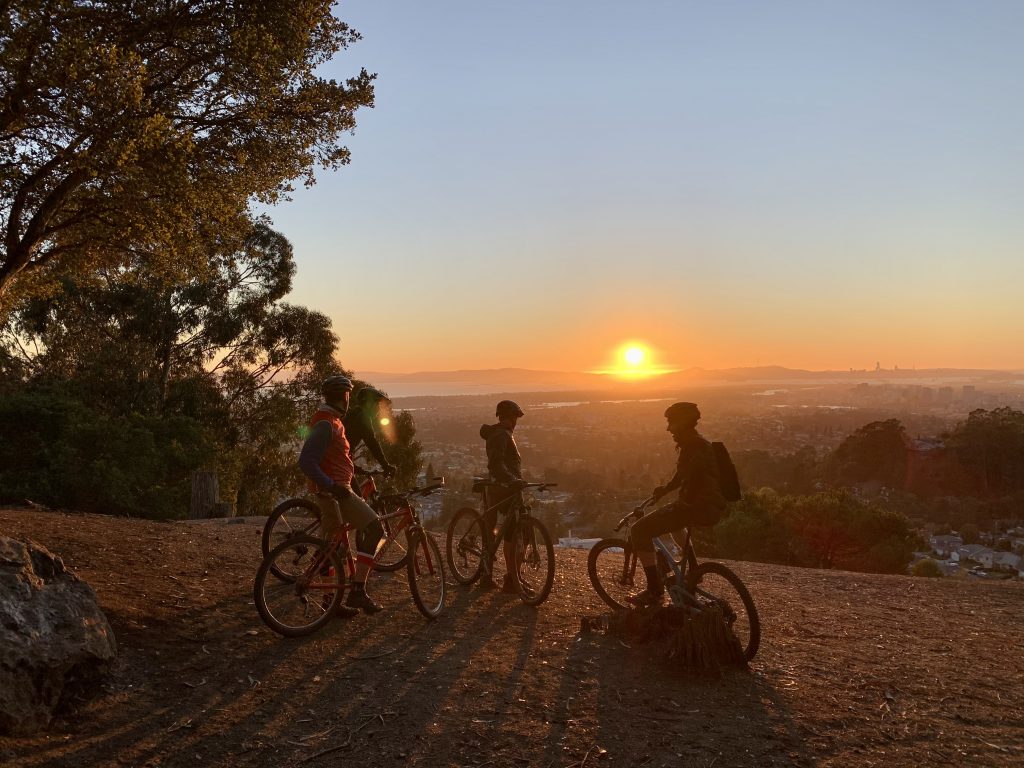 The last rays of sun on the observation area above Bishop's Walk signal the end of week one. What a week! As a recap, in the KOM competition James Kinney still holds a sizeable lead over new 2nd place holder Ben Arnold who has a 2 minute gap over Alex Peterson.
In the QOM competition, Ekaterina Rakhmatulina took over the top spot by a wide margin today. She had a crushing time last year as well and was on the podium at Wente back in June if I recall correctly. She holds a 12 minute gap over Sally Aldridge in 2nd and 17 minute lead over Rebecca Lewington in 3rd. Lots of time left in this competition, but great to see so many competitors signing up and getting after it.
We'd like to also take this time to thank our sponsors and remind everyone about the great prizes on offer this year. Thanks to our sponsors, some of our cyclists this year will receive:
Enjoy your time out there on the bike in our beautiful local parks. And remember, your participation helps to support the Alameda County Community Food Bank! Hope to see many of your at the post-event party and award presentation next Saturday, October 15th!
– Your friends at C510