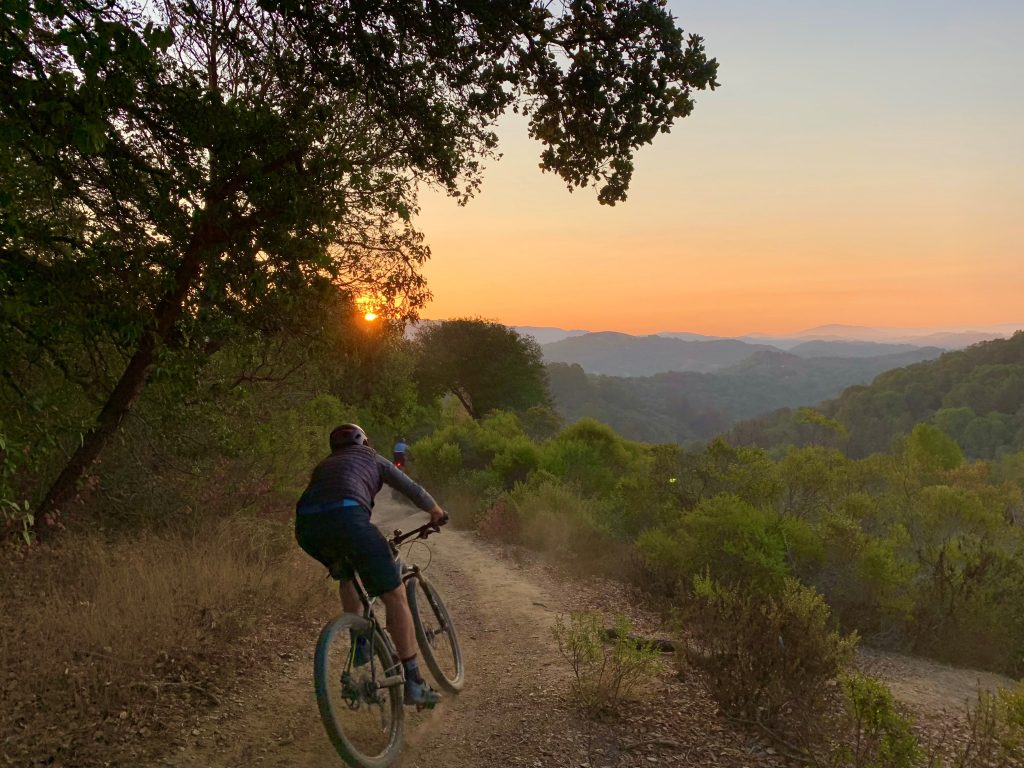 We are less than two weeks from the start of the 2022 East Bay Dirt Classic! The course is set and covers very little of the prior two years' courses. I rode it on a hardtail with 100 mm fork and Diamond rode it on an Open with gravel tires and we both agreed having 1) some suspension makes parts of the course more comfortable and 2) having a sizeable granny gear will make certain segments more manageable. The summary description of this year's course is "steep and bumpy". There is some technical singletrack this year, including Cinderella in Joaquin Miller (not a timed segment) and a technical descent down West Ridge in Redwood Park (not a timed segment). Both of these sections are heavily rutted and at times rocky. Please be very careful on these sections and dismount and walk if unsure.
This year's course is 24 miles with 4,000′ of climbing. Click here to preview it in Strava. As in years past, there are five timed segments (listed below), four of which are climbing, one of which is more rolling singletrack. Please observe proper trail etiquette at all times – slow speed and yield to hikers, come to a complete stop for equestrians and call out when passing.
2022 East Bay Dirt Classic Segments
The registration site will be live this week and opening day is Saturday October 1st. All net proceeds from the registration and our fundraising around the EBDC go to our friends at the Alameda County Community Food Bank. Thanks to all of you who have participated and given so generously over the years. We hope to see you again this year!