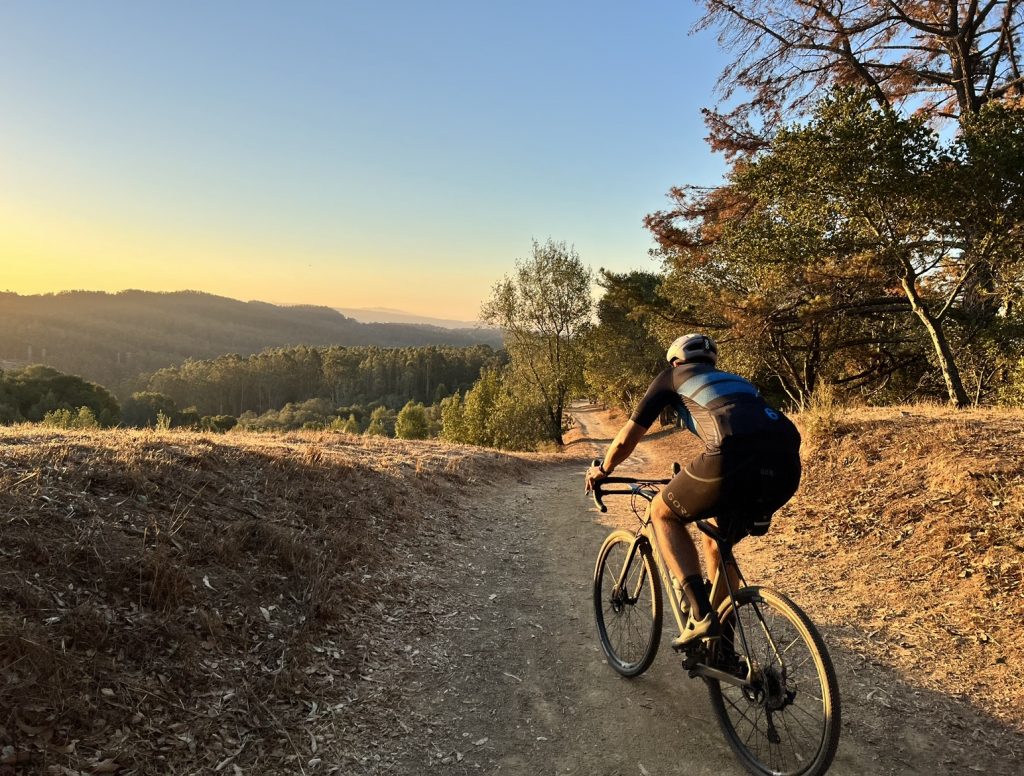 Thank goodness for this much needed rain. And thank goodness the 2021 East Bay Dirt Classic ended last weekend…
Thanks to everyone who participated this year, we were able to help raise nearly $40,000 through registrations, generous additional donations and associated fundraising by the C510 team members.
This year's event ended with Maddy G taking the top honors in the female competitor category with a smoking fast overall time of 48:27 which also made her 16th overall just ahead of…well, me. Great ride Maddy! Maddy takes home the 2021 East Bay Dirt Classic belt buckle and also won the top junior contest and will be receiving a custom Jakroo EBDC jersey (being made to size as I write this). Rounding out the top three female competitors were Ekaterina Rakhmatulina with a time of 53:27 and Teri G with a time of 59:07. Ekaterina and Teri both received gift certificates to Mikes Bikes.
On the men's side, Fun Ghi took top honors yet again, taking home the belt buckle with a time of 37:13 and showing us all that age is only a mindset. Fun Ghi ended up more than 3 minutes ahead of Nick Downs, our top junior for the event. Nick rode the course the day of the barbecue, notching into 2nd with a time of 40:27, bumping John G, who had held the top podium spot until the day before, into 3rd with a time of 41:19. Nick and John both received gift certificates to Mikes Bikes. Nick will also receive the custom Jakroo EBDC jersey for top junior in the event.
In all we had 112 riders register and 77 riders upload rides (some multiple rides) with 42 people riding the course the day of the barbecue. The weather was perfect for the barbecue, which capped off the event. Many thanks to Chad and Kerryn who opened their beautiful home to host the barbecue (some images from the barbecue below).
Enjoy the cross (or off) season and we hope to see you out on the road or trails!
– Your friends at C510