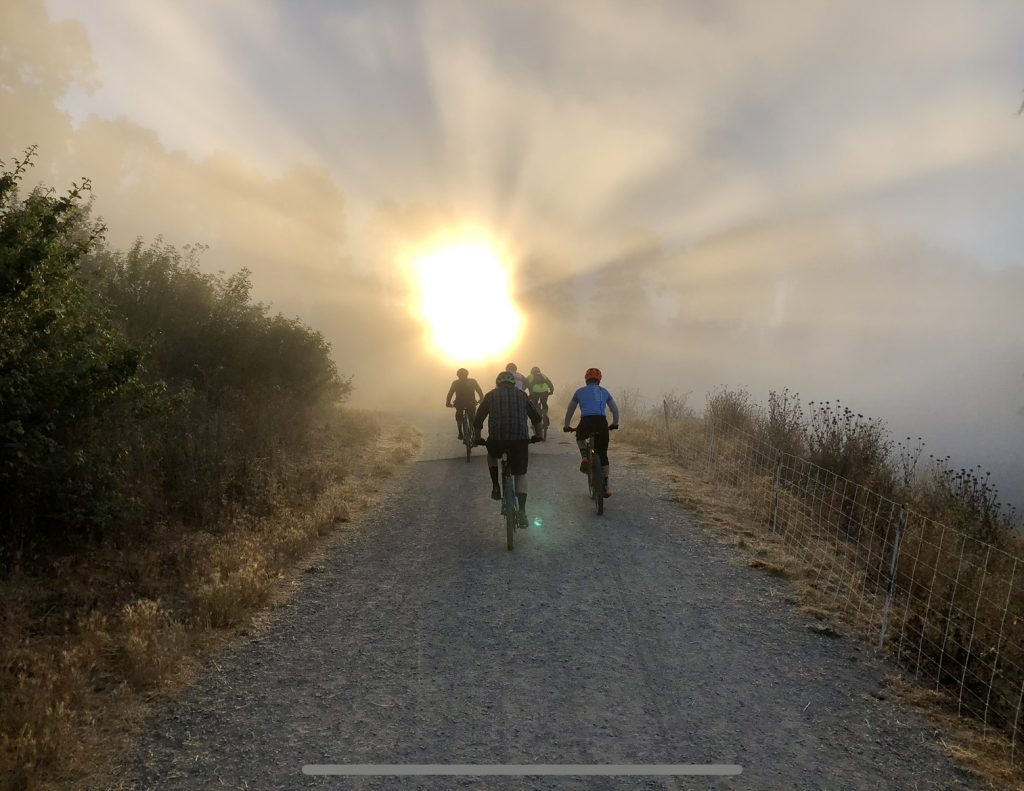 With beautiful weather this past weekend there was little surprise that folks came out to test their mettle on the new course. For unknown reasons (everyone competing at Sea Otter or watching the Falcons top the Jets at Tottenham Hotspur?) no one logged a ride on Sunday October 10th. But on Friday the 8th, John G turned out a blistering time of 41:19 to take the top step from Kenny G by over a minute. On Saturday Tom Bliska turned out an impressive ride to notch into 3rd overall. There were a few more rides today including Ian Myjer's which notched him into 6th overall. With less than one week to go, I predict a few Sea Otter competitors will be taking a swing in the next few days and some will be going for a second attempt having ridden the course once now.
On the QOM side, Bay Area favorite Clarice Sayle went for it on a single speed (whaaaaaaaat?)… For anyone who has ridden Snake's Slither, they can attest to just how brutal that would be. But as those fortunate enough to know Clarence can tell you, there is no challenge too great for her. She held the sole (soul?) spot on the female podium until today when Maddy Gill blazed the course in 48:27 which placed her into 1st in the QOM hunt and 9th overall.
Check the standings here for KOM, QOM and most recent rides!
The junior podium is still wide open (or as far as I know it is) as none of the young guns have taken a whack at the course as of yet. Which means the custom Jakroo jerseys are still up for grabs. We may need to make the junior category "under 50" this year.
One final note, many have had trouble losing their way on the course which has been a perennial problem. Fortunately, as long as competitors can keep on course for the segments, their times should not be negatively effected. I would encourage all to preview the course on Strava closely and some successful riders have told me they downloaded the course and "starred" the segments and then used "Strava Live Segments" to help ensure they were on course. I hope that helps.
Good luck in the closing week and we hope to see as many of you as are able to make it at the post-event barbecue and award presentation this Saturday, October 16th.
Thank you all for working to support the Alameda County Community Food Bank!