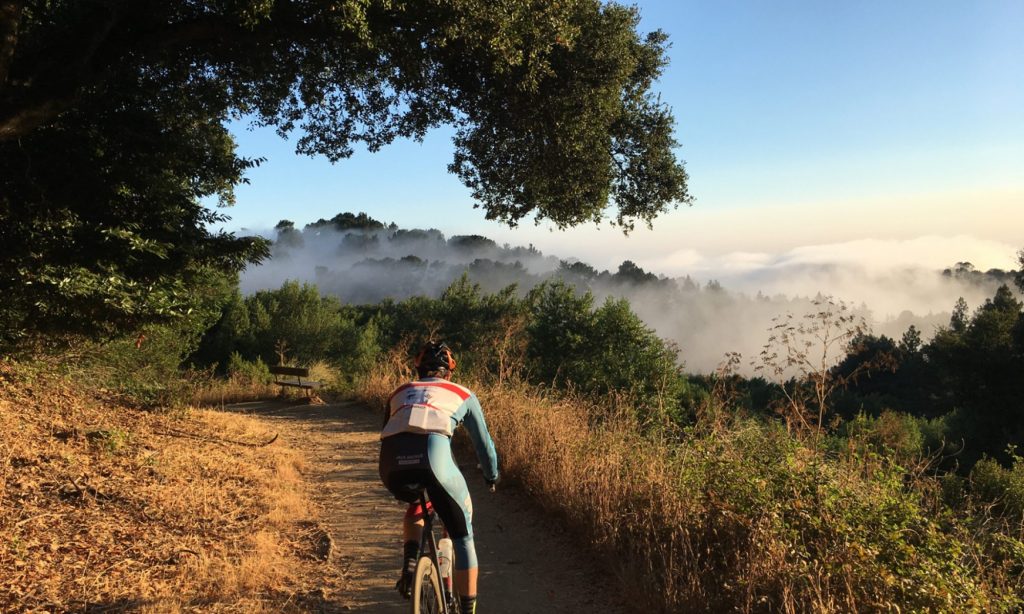 The weather was sunny and maybe a little hot for some of the exposed segments on the course. We expected to see decreasing times through the weekend as competitors tried to best the times of their predecessors, but day one found Kenny Owen in the driver seat, throwing down the fastest time of the weekend. Kenny turned out a 42:32 on his full suspension rig. Sunday saw C510's Jordan Gudebski notching into 2nd with a time of 44:11 and David Beaulieu slotting into 3rd with a composite time of 47:35 despite a missed turn and contending with some oppressive heat.
The thing about a virtual leaderboard is we all know there are some desperados out there biding their time and plotting to storm the course and claim the buckle. Looking forward to sitting back with a cold Almanac or East Brother's beer and seeing how this all plays out. Speaking of which, both breweries are donating beer to competitors of the 2021 East Bay Dirt Classic, so some lucky participants will be in the same position as me in a couple of weeks. And thanks to Jakroo cycling apparel company, the top male and female juniors (18 and under) this year will receive custom East Bay Dirt Classic jerseys! Our sponsors have really gone all out this year in support of the event and ultimately the Alameda County Community Food Bank.
This week will bring cooler temperatures with some clouds and highs in the 60s with sun and low 70s on tap for the weekend. The women's field is still wide open as we wait with anticipation to see if Kristen V and some of the other podium contenders return to the course.
Good luck out there and thank you!